An Undervalued Altcoin Ready for a Bullish Breakout, According to Cryptocurrency Analyst Michaël van de Poppe
Are you curious about probable opportunities in the cryptocurrency market? Well, according to renowned cryptocurrency analyst Michaël van de Poppe, there might be an undervalued altcoin that is primed for a positive trend breakout. Van de Poppe, who has a whole lot of following on social media, implies that Chainlink (LINK), a blockchain oracle, may be on the verge of a breakout against Bitcoin (BTC) (BTC).
Van de Poppe describes that although Chainlink has recently dipped towards the lower end of its trading range, there is a possibility for an upward trend if it establishes a higher low price against Bitcoin (BTC) on the weekly timeframe.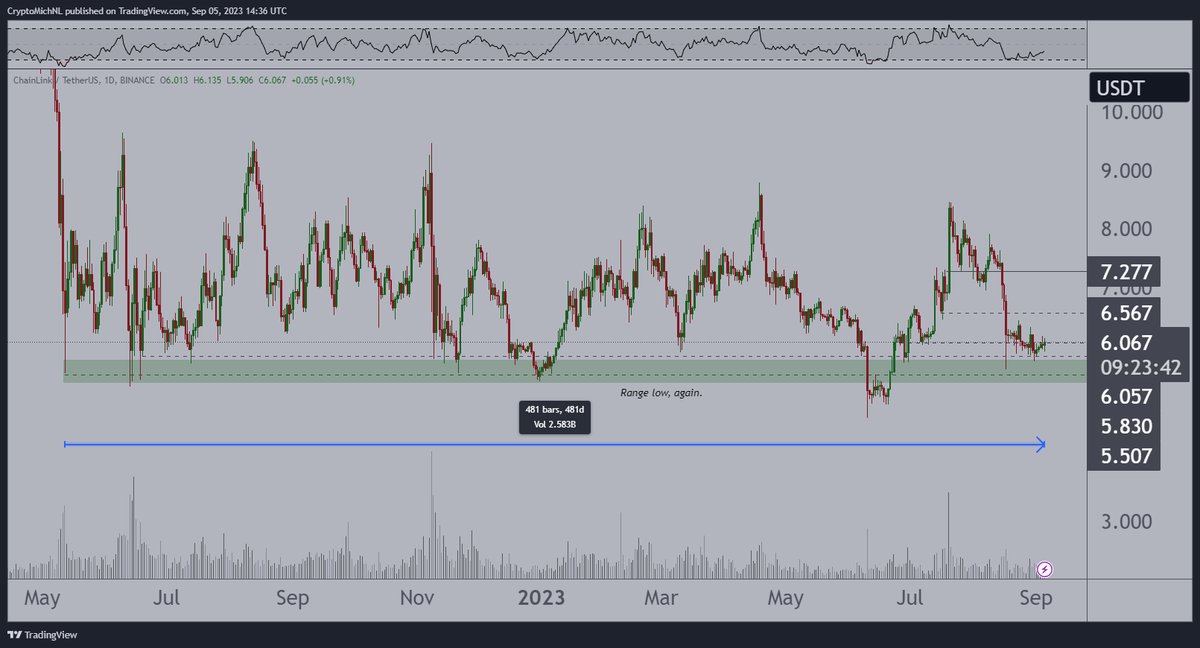 To confirm this probable upward trend, Van de Poppe recommends keeping a close eye on whether Chainlink can sustain a price over 0.000216 Bitcoin ($5.57) after reaching 0.000236 Bitcoin ($6.08).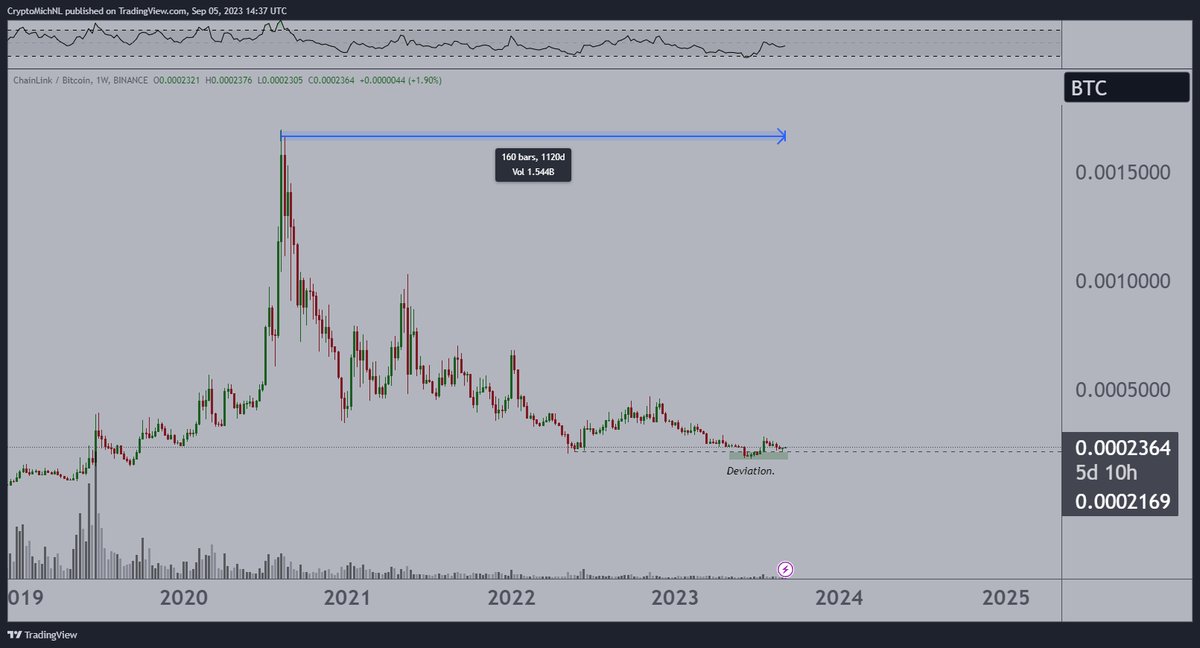 As of now, LINK/ Bitcoin is currently worth 0.000241 Bitcoin ($6.17). Nonetheless, Van de Poppe believes that the market has not fully priced in Chainlink's recent launch of the Cross-Chain Interoperability Protocol (CCIP), which has the  capacity to significantly boost the network's value, similar to Ethereum's transition from proof of work to proof-of-stake.
Van de Poppe emphasizes that regardless of Chainlink's lackluster price action in recent times, the altcoin's integration of CCIP presents a promising opportunity for investors. He points out the present valuation of Chainlink is still down 85% from its record-breaking peak, emphasizing the  capacity for whole lot of growth.
And, while the price action may not as of now reflect strong momentum, Van de Poppe advises that uncertain periods often present the best opportunity for substantial profits. Keep an eye on Chainlink as it could be the one.
It's worth mentioning that Chainlink has faced sideways movement for over 15 months and a downward trend against Bitcoin (BTC) for more than 3 years.
Hot Take:
If you're looking for a probable altcoin breakout, Chainlink might be the one to watch. With the recent launch of the Cross-Chain Interoperability Protocol, Chainlink's value could soar. Don't be deterred by its lackluster price action – uncertain times often bring the largest returns. Stay notified and seize the opportunity!
Daisy Hodley emerges as a luminary blending the roles of crypto analyst, devoted researcher, and editorial virtuoso into a harmonious symphony. In the realm of digital currencies, Daisy's insights resonate with an exquisite resonance across a diverse spectrum of minds. Her adeptness in decoding intricate threads of crypto complexities seamlessly intertwines with her editorial finesse, translating intricacy into a captivating melody of understanding.